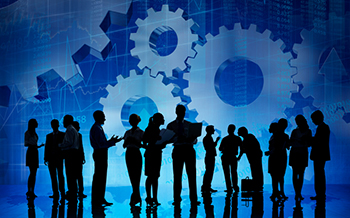 The Team
Implement Capital brings together talented people from a variety of backgrounds who have successfully steered companies toward long-term growth. Our diverse and experienced team includes professionals with decades of operating, investing, due diligence and advisory knowledge. Importantly, each and every member of our team has been an entrepreneur, whether in financial data, technology, investment banking, wealth management or private investing. We understand how difficult it is to build a business from the foundation up and we know the importance of respecting and helping our business partners.
Managing Partner
The Implement Capital team is led by Jean-Edouard van Praet ("J-E"), a 25+ year veteran of the financial industry with strong ties to global financial institutions and investors. J-E was CFO, Partner and Director of RIMES Technologies, a technology-enabled data and services company for the asset management industry. He gained significant operating experience at RIMES, having grown and developed the company for over a decade. J-E has significant investing experience, having spent 7 years working at hedge funds, first as a portfolio manager at Sofaer Capital, and then as a managing director at Lawhill Capital, with posts in Hong Kong and New York. He was also an investment banker for 7 years with Rothschild Wolfensohn and Lazard Frères, with posts in London and New York. He studied at Université libre de Bruxelles and European University Brussels, and earned a Bachelor's degree in Economics and Finance. He speaks English, French, Dutch, and German.
The Implement Capital team is currently ramping up across the world – please email info@implementcapital.com if you'd like to learn more.